Back-to-school for adults: the importance of upskilling regularly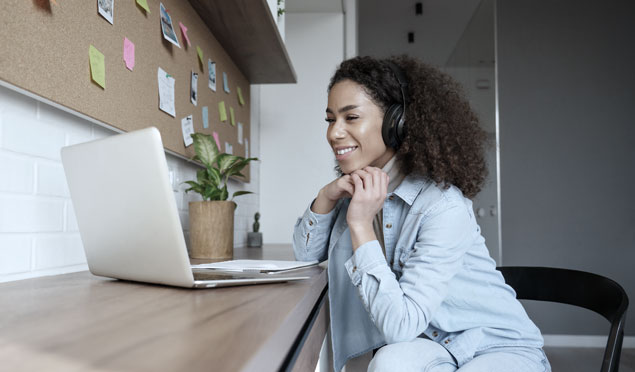 Published on 9th December, 2020 at 03:49 pm
Lifelong learning and the need to upskill regularly is now considered good career practice. Here's how you can invest in yourself to advance your role and career.
According to research done in 2016 by the Einstein College of Medicine in New York, individuals are expected to live up to the age of 115, making the working lifespan that much longer. Further research from the 2018 World Economic Forum Future of Jobs Report indicates that by 2022, "no less than 54% of all employees will require significant re- and upskilling."
Now, more than ever, employees are needing to head back to school to keep up with the skills demand for the future. Online education company GetSmarter's Future of Work report echoes this, with recruiters citing evidence of continued learning as one of the top things they look for in a prospective candidate's CV.
Want to kick-start your upskilling journey? Use your free Personal Assistant to help you source quotes for courses to help you upskill and supercharge your career.
What should you be upskilling in?
According to GetSmarter's research, in the future, technical skills will serve as a means to compete, while interpersonal skills will hold the competitive advantage. A LinkedIn Learning 2020 Workplace Learning Report agrees, revealing the most in-demand soft and hard skills sought after on LinkedIn. Here are the skills companies are looking for most in employees:
The most in-demand soft skills
Creativity, persuasion, collaboration, adaptability and emotional intelligence were the interpersonal skills that topped the list – all skills that demonstrate how you work with others and bring new ideas to the table. Along with the ability to adapt to change, employees who thrive in dynamic environments and bounce back quickly in the face of challenges are the ones being sought after.
The most in-demand hard skills
For hard skills, analytical and data-centered hard skills came up tops in the LinkedIn Learning 2020 Workplace Learning Report – with blockchain, cloud computing, analytical reasoning, artificial intelligence and UX design at the top of the list. This year was the first time that blockchain not only made the list of skills looked for but topped it – highlighting the spike in demand for these skills. Accompanying it was data-driven decision-making skills. As companies collect and analyse more data, the need for people who can help interpret and act on that data to drive growth has grown.
When it comes to financing your new upskilling goals, remember that Reality Core, Plus and Health members enjoy up to 20% cash back on a Sanlam Personal Loan.
Where can you upskill?
For today's working professionals, both technical and interpersonal skills can now be learnt online. There are several websites that offer courses for you to study online:
Thinking of going back to school? Calculate how much you'll need to save for fees with this savings calculator.
Want to learn more?
We send out regular emails packed with useful advice, ideas and tips on everything from saving and investing to budgeting and tax. If you're a Sanlam Reality member and not receiving these emails, update your contact details now.
Update Now