What to financially expect when you're having a baby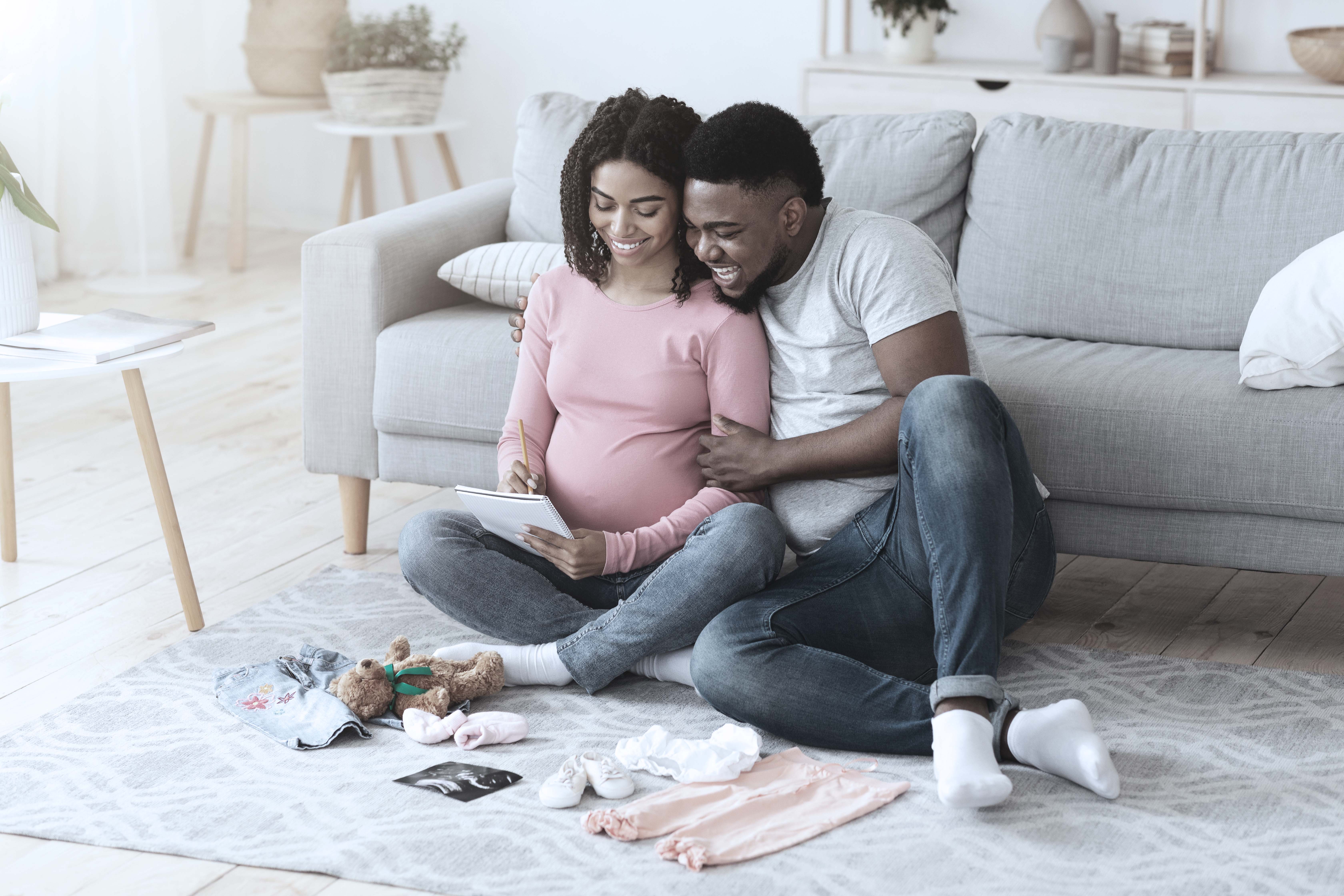 Published on 4th November, 2021 at 08:59 am
A baby can bring so much joy for a family, but it comes with many expected (and unexpected) costs. If you're planning to broaden your brood, or are already expecting, read on to find out what to financially expect and prepare for when your new bundle of joy arrives.
Considerations before you are even expecting
Medical expenses
If you have medical aid, it's time to review its maternity benefits. "It's important to understand exactly what your medical aid will cover when it comes to visits to your gynaecologist or obstetrician, scans and birth," says Danelle van Heerde, Head: Advice Solutions at SanlamConnect. "Also look at what will be covered after the baby is born, like check-ups at the paediatrician and vaccinations," she adds.
Want to make informed financial decisions? The first step is to meet with an expert financial planner. Book a meeting today.
The 'what-ifs'
Planning for a baby means preparing to put another life ahead of your own. Even before your mini-me arrives, every lifestyle and financial decision needs to take a whole other human into account. This includes your risk cover decisions. "If you have existing life cover in place, consult with your financial planner to review whether it is enough for your growing needs," says Trisha Goolab, product actuary at Sanlam Individual Life: Client Solutions. And if you don't have cover in place, there's no better time to explore your options.
"Life cover helps you protect those who rely on your income, whether it's a child or a partner," says Goolab. "It can give you peace of mind that your loved ones are provided for if you should pass away," she adds. These provisions can cover monthly living expenses like your rent or bond, medical aid, car and home insurance, education costs and childcare services. Cover can also take care of your child's 'non-essential' expenses, such as their favourite pastimes like sports camps, equipment, musical instruments or other hobbies, says Goolab.
Also consider your debt: if your family's breadwinner passes away, how will your debt repayments be serviced by the remaining partner, while taking care of the needs of a child? Beyond life cover, it's also important to consider income protection. "This pays you a monthly income if you suffer an illness or injury that leaves you unable to work, either temporarily or permanently," explains Goolab.
Start saving now
Compound interest is a beautiful thing: it takes no effort on your part, and you reap the benefits when you need them most. Start taking advantage of it by opening an investment before your baby arrives to save for their future, be it their tertiary studies, their first car, help for a deposit on their first property or a start-up business. "It is never too early to start saving for your children's education," says van Heerde. "To use the power of compound interest, start as early as possible, even if you can save only a small amount."
There's a vehicle for every financial goal. Want to know which savings vehicle to use to reach your goal? Click here.
Then there are the relatively smaller once-off expenses to prepare for so that they don't bite a chunk out of your budget once your baby has arrived. Think pram, crib, car seat and safety fixtures in your home. Van Heerde suggests saving in advance for these, so you aren't lumped with a mountain of expenses when you arrive home from the hospital. "Be practical and consider your own situation," she says. "For example, think about how and where you would use a pram. Do you need one that is small for travelling or has big wheels for jogging or walking outside?" Also think about the costs of securing your property (do you have stairs in your home? Or a pool you need to fence off?).
Use this free, handy savings tool to get you started on your savings journey.
Baby incoming
According to Sanlam's data for gap cover claims, between January and August 2021, the average shortfall for natural births in hospital was R14 679.90. For C-sections, this figure rose to R25 349.89. This shows that, even with a comprehensive medical aid option, there is often a large difference between what a specialist charges in-hospital and what your medical scheme will cover, says Samantha Drake, National Product Specialist at Sanlam Corporate, and it's up to you to pay that shortfall. "This can be challenging for young families, especially with the economic environment we face amid the COVID-19 pandemic," says Drake. "Medical expense shortfalls are the last thing you need to worry about when welcoming a child into this world." Having gap cover in place closes this shortfall.
Mind the waiting period
"It is important to have gap cover in place prior to becoming pregnant so that you are not subjected to waiting periods," notes Drake. Don't wait until you know you're expecting; instead, when you start thinking of adding to your family, speak to your financial planner about the gap cover options available to you, and any waiting periods that apply to these. Booking a meeting with a Sanlam financial planner today to start the conversation.
New baby, new budget
Income adjustment
With a whole extra human now depending on you, your budget needs an overhaul. One of the financial implications of a new arrival that van Heerde says parents often don't consider is that there is a reduced income now that at least one parent is at home taking care of baby for the first few months of its life. "Check with your employer's HR department exactly what your maternity (and paternity) benefits are, and find out what you will be able to claim from UIF," she suggests. Remember that paid maternity leave often pays out only a percentage of your normal salary, and if you want to take more time off, this could mean no income during that period. "Start saving early to build up a bit of a reserve that you can fall back on during maternity leave," suggests van Heerde.
The Sanlam Money Saver credit card helps you save without even thinking! Earn up to 5% cash back when you swipe it at Reward Partners. Find out more here.
Your new expenses
We've covered how your risk cover should change with your new addition, but changes to your expenses don't stop there:
There's another mouth to feed. Even if you breastfeed for the first while, there is still the cost of breastfeeding accessories to consider, such as breast pads, nipple cream and breast pumps. After this phase, there's baby food, bottles and formula (if using) to budget for.
There's another human to keep clean and healthy. Research how wipes, nappies, toiletries and medicine will need to be factored into your budget.
There's another body to clothe. Kiddos grow up fast. You'll feel like you just bought that babygrow when they grow out of it. "Don't spend too much on your baby's room or on fancy clothes," says van Heerde. "Rather have one or two nice outfits for special outings."
Reality Club and Reality Access for Sanlam Group Risk members get free monthly Discount Coupons to cut their grocery bill and save.
Plan for the unthinkable
Update your will
With the arrival of a new life under your roof, the last thing you probably want to think about is death. Death is a part of life, and one of the smartest ways to financially prepare for the unexpected circumstance of the death of one or both of you is by planning your estate to take your new child into account. "Each of you may have your own long-term goals when it comes to your respective estates and your child," says Nabawieya Abrahams, quality and control manager at Sanlam Trust Will Services. "You can either create a joint estate plan or have separate estate-planning documents," she adds. "You have the freedom to decide which assets, if not all, you wish to leave to your child."
While dying without a will (intestate) means that your estate will be divided between your surviving spouse, children, parents and siblings according to the Intestate Succession Act, it's still a good idea to have a will and write your newborn into it so that there is no confusion about who gets what when you pass away. "You can also include a Testamentary Trust in your will, applicable while your child is still a minor, and provide instructions to the trustees on the maintenance, wellbeing and education of your child," says Abrahams. "You can choose an independent trustee."
Who will take care of my child?
If you pass away, your child's surviving parent would be responsible for their upbringing until they reach legal age (18). But if both of you pass away simultaneously, it's critical to have appointed a guardian who will look after your child, to avoid a situation where the state appoints one on your behalf. "Discuss and jointly decide who should be your child's guardian in the event of simultaneous death," says Abrahams. "This gives both of you peace of mind to ensure that your child is taken care of the way you want."
A new addition to the family is a major financial event. Don't go it alone. A qualified financial planner can help you make financial decisions right for you. Book a meeting with one today.
Want to learn more?
We send out regular emails packed with useful advice, ideas and tips on everything from saving and investing to budgeting and tax. If you're a Sanlam Reality member and not receiving these emails, update your contact details now.
Update Now