Six tips to get the most for a trade-in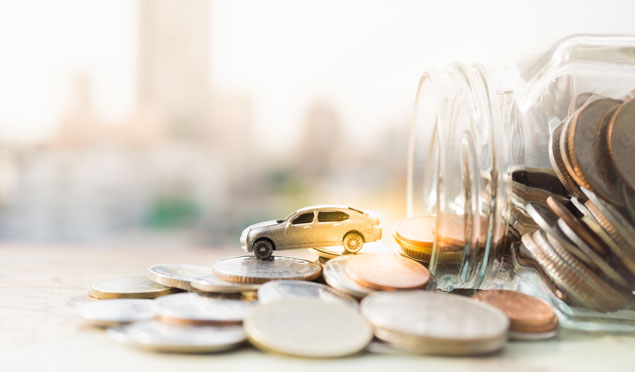 Last updated on 12th December, 2017 at 04:26 pm
Got your eye on your next set of wheels? Then you've probably wondered what to do with your existing car. You could sell it privately or go for the quicker, more convenient option – trading it in at a dealership.
Tip 1: Know what your car is worth
Do your homework by visiting online car retailers and several dealerships to see what your model of car commonly sells for.
Tip 2: 'Stage' your car
You may have heard of estate agents staging a home for a sale. Nice furniture, fresh flowers, new plants etc help buyers to visualise themselves in a home. Staging works for cars too – spending a few hundred rand now to have it professionally cleaned (including the engine) and any nicks repaired could mean getting thousands more for it from a dealership.
Tip 3: Show you're a responsible owner
Be sure to keep and present receipts of all the maintenance work you've done to the car, any improvements (tyres, air-con, sound system) as well as an up-to-date service book. Be transparent about the car's history – it will create trust with the dealer. Tell them if the car was in an accident or has any structural rust or electrical faults.
Tip 4: Bank the trade-in
'Banking' the trade-in is an industry term for finalising the price of your old car before discussing the new purchase you wish to make. Dealers like to juggle around the costs between the two deals – for example, offering you more for your trade-in then raising the price of the new car to make up for it. Ideally, don't let a dealer know that you are interested in something on their floor, and settle on a price (in writing) that you're satisfied with before proceeding.
Tip 5: Know the tricks of the trade
Most salespeople are 'nice' and honourable but remember that it's still a business transaction. For example, the test drive model will always be the one with the best leather seats, sound system and other extras to entice you to pimp your ride. They might say a price is 'limited time only'. Don't feel pressurised – walk away if you must. Beware of freebies such as a tank of petrol, car alarms, roof racks etc. Decline the offer and ask them to rather reduce the asking price.
Tip 6: Keep a cool head
Clever marketing means that dealers often focus on the monthly instalments to encourage you to buy a more expensive car. A more expensive vehicle will normally result in the dealership making more money. Know what you can afford and stick to your guns. Remember the old rule of thumb of running costs: if your car payment is R5 000 per month, budget for another R5 000 per month for petrol, maintenance and insurance.
Want to learn more?
We send out regular emails packed with useful advice, ideas and tips on everything from saving and investing to budgeting and tax. If you're a Sanlam Reality member and not receiving these emails, update your contact details now.
Update Now