Bad money habits you may be teaching your kids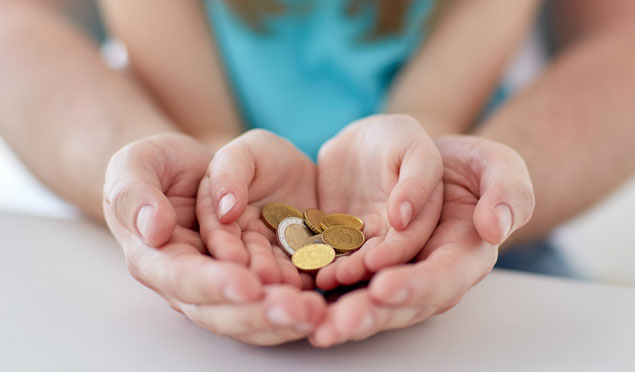 Last updated on 13th December, 2017 at 10:26 am
Most parents want their children to grow up with good financial sense. You teach your kids that money doesn't grow on trees. You teach them to look after their pocket money. But children learn by watching, so make sure you set a good example.
"Teaching your children good money habits starts with you", explains Danelle van Heerde, head of advice processes at Sanlam Personal Finance. "What you do is just as, if not more, important than what you say to your kids. You need to 'walk the talk' in your own financial habits on a daily basis." Here are seven bad money habits you may be passing on to your children:
You're not in control of your monthly budget.
If you don't plan your expenses properly each month, you may land up buying luxuries at the start of the month, and then not having enough money for necessities – such as paying for your kids' promised school trip – at the end of the month. This type of spending pattern may become ingrained in your children's own lives as they get older.
You don't talk openly about money.
You don't need to go into details, such as what you earn, but kids need to learn how you handle your finances. Is it about having the nicest things possible, or is it also about putting money away for a rainy day? If you and your spouse have different spending habits, it's important that you both compromise and agree on a budget for certain things. Besides causing relationship strain, hiding expenses from your spouse – such as those new golf clubs you bought – sets a very bad example for your kids.
You don't save any money.
It's a good idea to tell your children that you're saving and why. Encourage your kids to save from an early age – five is not too young – by giving them small amounts of money that they need to save for short periods. For extra motivation, you can agree to match whatever they save.
You use credit cards irresponsibly.
Kids today often think that money comes out of the plastic cards you carry in your purse. Explain the difference between a debit and a credit card, as well as the difference between the interest you earn, and the interest you pay. It's a good idea to pay with cash in your children's presence now and again.
You are inconsistent in saying 'no' to demands.
It's easy to give in to the demands of wailing children at the checkout counter. Encourage them to use their own pocket money or savings for items they want.
You confuse wants with needs.
Your kids must learn that they can't have everything they want in life. Each family's financial situation is different. Parents often want to give their kids everything they never had as children, but this results in a lack of understanding of the value of money.
You try and outdo other parents.
Kids don't need to have the most expensive birthday party, matric dance dress or extramural activities. Based on your budget, you can give them choices – would they prefer a jumping castle or a clown? They need to distinguish what is important in life – it is about having fun with their friends, not spending the most money.
Want to learn more?
We send out regular emails packed with useful advice, ideas and tips on everything from saving and investing to budgeting and tax. If you're a Sanlam Reality member and not receiving these emails, update your contact details now.
Update Now