The surprising things you didn't know about disability insurance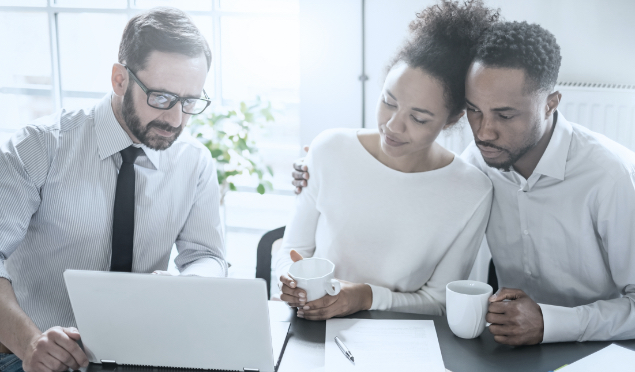 Published on 30th March, 2022 at 10:16 am
Thought group disability insurance was designed exclusively for employees in high-risk jobs? Think again. Here's how you can benefit from this type of insurance – no matter which profession you're in.
Almost everyone will temporarily or permanently experience disability at some point in their life.  Over one billion people, about 15% of the global population, live with some type of disability. To add, this number is climbing according to the World Health Organisation (WHO).
Traditionally, there has been a common misperception about disability insurance: that it only benefits those working in dangerous industries, or in high-risk jobs. However, a study by Alexander Forbes Health Management Solutions shows that six out of 10 companies in South Africa have experienced an increase in disability claims due to mental health issues.
Disability insurance: what are the benefits?
People with disabilities have greater healthcare needs. The aim of group disability insurance is to replace your future lost income, as an employee, if you become disabled before the benefit cessation date (eg normal retirement date). It can be done as:
A lump sum benefit payable to you, after the expiry of the waiting period, to help in replacing future lost income and to fund lifestyle changes; or
A monthly income paid if you suffer from total occupational disablement due to illness or injury, preventing you from working for short or prolonged periods of time, and you experience a loss of income.
This means that, if you are a member of a group disability insurance policy affected by your employer, disability insurance can help cover the costs that come with being disabled and being unable to work, or take care of yourself because of an illness or injury.
Don't delay getting help
Insurers understand the need for you, as an employee, to return to work as soon as possible in order to be able to continue providing for yourself and your loved ones.
To increase your chance of a proficient recovery, and to prevent you from being without an income if you are no longer able to return to work, Sanlam can also help prior to a claim becoming valid.
A claim should be submitted as soon as possible when you, as an employee:
are on sick leave for longer than 14 working days;
have returned to work, but are unable to perform your normal work routine or any other duties;
are incapable of performing a majority of your duties, or show a decrease in productivity due to a medical reason;
may require hospitalisation, rehabilitation or to be off work for an extended period of time, due to a medical condition; or
are unlikely to return to work, due to illness or injury.
If you are absent from work for more than 14 days or are not coping with work due to a medical reason, please report it to your employer immediately to ensure your employer registers an early notification as soon as possible.
As a Reality Access for Sanlam Group Risk member, you enjoy benefits including 24-hour expert legal help and trauma assistance on the phone, monthly discount coupons to make your money go further and 24/7 emergency medical support.  Find out more about your benefits here.
Want to learn more?
We send out regular emails packed with useful advice, ideas and tips on everything from saving and investing to budgeting and tax. If you're a Sanlam Reality member and not receiving these emails, update your contact details now.
Update Now