5 Things that financially independent women do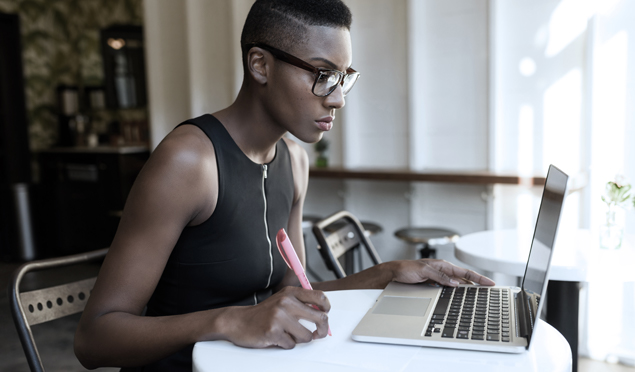 Published on 25th June, 2019 at 12:24 pm
Here are five things that financially independent women do differently, worth keeping top of mind:
1. They know where every cent goes
"Financially independent women take the time to understand their monthly bank statements, noting all the debits and credits," says Pinnacle BlueStar financial planner Jyothi Gopee-Mothie. "This helps to develop an awareness of their financial position and where they need to cut back or budget better."
Click here to access a free budget guide and template.
2. They understand the importance of planning for retirement
Women generally outlive men (UN Population Division, 2017), but that's not the only reason women should take retirement planning seriously. With the divorce rate in South Africa rising, and many women finding that they need to support themselves (and often their children) later on in life, taking retirement savings into account from a young age is not only smart, it's almost imperative. Speak to a financial planner to create the right retirement savings plan for you.
You can also use our free retirement calculator to get an indication of how much you should be saving.
3. They set measurable goals
"Women who enjoy financial freedom know how to set goals," continues Gopee-Mothie. "Once their financial goals are set – be it to pay off debt or increase their savings every quarter – it's easier to develop a plan of action. From there they are able to measure their progress and put weekly and monthly processes in place to ensure they fulfil the end goal."
Find more help setting financial goals with these quick, easy tips.
4. They aren't afraid to invest
According to Forbes writer Arielle O'Shea: "Due to the wage gap, even if women save a greater percentage of income than men — and research repeatedly shows we do — we accumulate less money. We're also more likely to spend time out of work, caring for children and other family members. [But] women tend to lack confidence when investing. There's no doubt that investing is risky — but in many ways, not investing is even riskier. There's a cost to holding cash, and over time, it can add up to six or even seven figures in lost returns." This is why financially independent women aren't afraid to take a calculated risk; speak to a financial planner and learn how to invest.
5. They fake it when they can't make it
"Independent women have tenacity as a driving factor. No matter the size of the Goliath they are facing, they dress up and they show up," says Gopee-Mothie. Whether it's getting out of debt one small repayment at a time, or learning to right previous financial wrongs, women who strive for financial freedom are resilient and get on with it.
Want to learn more?
We send out regular emails packed with useful advice, ideas and tips on everything from saving and investing to budgeting and tax. If you're a Sanlam Reality member and not receiving these emails, update your contact details now.
Update Now