Money Saver card
Earn a cash-back bonus of as much as 10% with our world-class day-to-day transactional shopping card. Money Saver cardholders must log in via Sanlam Secure Services to view their account details. Please note, new applications for a Money Saver card are unfortunately no longer available. A new and improved Money Saver card with exciting new features and more value for cardholders will be introduced later in 2018! Existing Money Saver cardholders can continue using their cards and have access to the information on the website.
How it works
Cashback partners
Partner locator
Cashback rules
Calculate bonus
More Details
Account Overview
Fuel
Groceries
Pharmacy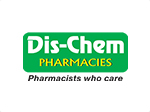 Goods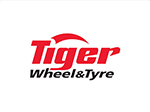 Fixed rebate percentage:
Petrol and pharmacy
You will earn this rebate regardless of how much you spend on these categories in a month.

Fixed rebate percentage:
Groceries and goods*
The rebate you earn in these categories is dependent on how much you spend.
Category capping
This is the percentage of your total monthly spend per category that will be used to calculate your bonus.
| Category | Cap |
| --- | --- |
| Fuel | 10% |
| Groceries | 50% |
| Pharmacy | 10% |
| Goods* | 50% |
As a Money Saver cardholder, you can earn up to 10% of your monthly shopping as a cash-back bonus. Your bonus is calculated according to a discount table, which is related to your Sanlam Reality membership tier as well as the shopping category. For some of the categories, there is a monthly cap on the amount of money that can be used to calculate your bonus. The cap is a percentage of your total monthly expenditure. So, the more you spend, the higher your bonus will be. Fill in the values below and click the calculate button to generate an estimate of your cash-back bonus. The estimate will indicate how much you've earned in a month towards your cash-back bonus.
You must be logged in in order to make a booking.
Please
login
to view this content.